𝐀𝐁𝐎𝐔𝐓 𝐌𝐄
Welcome, dear readers

First of all, thank u for being here!

𝑲𝒆𝒉𝒍𝒂𝒏𝒊 𝑫𝒂𝒓𝒌 is an armature author that sees the world in danger and velvet as in blood. She writes about two impermissible meeting and leading their own love story through neglect and devotion, but not one like Romeo and Juliet.
𝐏𝐔𝐁𝐋𝐈𝐒𝐇𝐄𝐃 𝐖𝐎𝐑𝐊𝐒
DROWNED BLOOD
𝑫𝑹𝑶𝑾𝑵𝑬𝑫 𝑩𝑳𝑶𝑶𝑫, Book 1 in 𝐓𝐇𝐄 𝐃𝐑𝐎𝐖𝐍𝐄𝐃 𝐒𝐄𝐑𝐈𝐄𝐒 a dark enemies-to-lovers crime romance by 𝑲. 𝑫𝑨𝑹𝑲.

𝐘𝐎𝐔 𝐌𝐀𝐘 𝐁𝐄 𝐓𝐇𝐄 𝐑𝐄𝐀𝐏𝐄𝐑, 𝐁𝐔𝐓 𝐘𝐎𝐔 𝐖𝐈𝐋𝐋 𝐑𝐄𝐓𝐔𝐑𝐍 𝐓𝐎 𝐓𝐇𝐄 𝐇𝐔𝐍𝐓𝐄𝐑.

If anyone even took a look at Medusa's eyes, they would immediately be turned into stone statues. But he was anything but hideous quite the opposite; he was a handsome build man with Medusa-like eyes. People feared to come close with each one of them, but what they dreaded most was to face 𝐓𝐡𝐞 𝐇𝐮𝐧𝐭𝐞𝐫. The arm trafficker, leader, and the brutalist starved, most angered Sinner.

To the underground, she is known as none other than the black-haired goddess 𝐓𝐡𝐞 𝐁𝐥𝐨𝐨𝐝 𝐑𝐞𝐚𝐩𝐞𝐫. One of the most erratic and worthy tormentor in the underground. She chose anything but to give up. She had the chance to end it with one blade cut through her veins but decided to reach her palm out to the criminal world- to the world everything had started.
_

"You think you can overpower me?" he asked, his smirk only growing more devilish handsome with each word leaving his mouth.

"Open your eyes." I slowly obeyed seeing him smirk as they were shot open. I knew he saw how dark my eyes had become and filled with just as much desire as his.

"What do you want me to do Bellissima? He asked in a slightly condescending tone. I tried to get out of his hold but with no luck, his hands only tightened.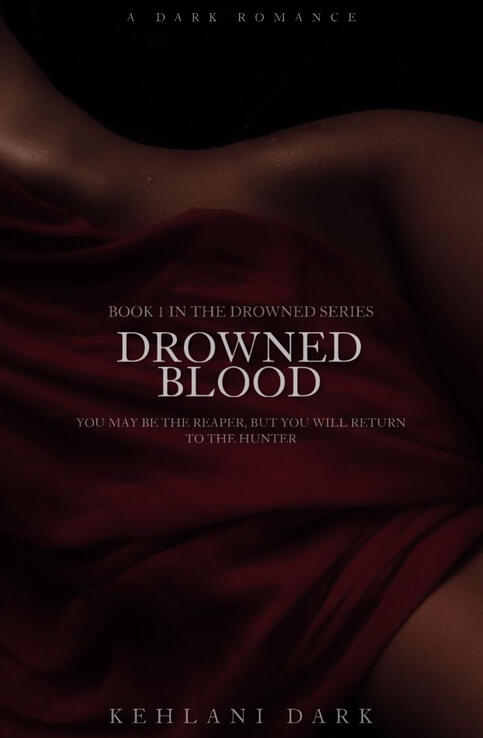 𝐂𝐎𝐌𝐈𝐍𝐆 𝐒𝐎𝐎𝐍
DROWNED Desire
𝑫𝑹𝑶𝑾𝑵𝑬𝑫 𝑫𝑬𝑺𝑰𝑹𝑬, Book 2 in 𝐓𝐇𝐄 𝐃𝐑𝐎𝐖𝐍𝐄𝐃 𝐒𝐄𝐑𝐈𝐄𝐒 a dark enemies-to-lovers crime romance by 𝑲. 𝑫𝑨𝑹𝑲.

𝐑𝟐𝟓
The most seldom and dangerous weapon in the world wanted in Europe yet no one knows where to search for it after it disappeared for years... coming this December
MALIK Santos
A romance book by 𝑲. 𝑫𝑨𝑹𝑲.

Kratos, the divine personification of strength, the god who was characterized as brutal and merciless, repeatedly mocking. In the underground there is only one fighter who would be associated with Kratos … coming 2022